Dream Academy
Our special programming and community events for youth. 
"So many of our dreams at first seem impossible, then they seem improbable, and then, when we summon the will, they soon become inevitable." – Christoper Reeve
AWL began with a desire to serve students and has since expanded into the organization we are today. Through AWL's Dream Academy, we collaborate with educators, children and families to provide individual and family mental and behavioral health services. Our Village-Centered Treatment perspective frames our approach to this work.
We meet with children and their families in our office, at their schools, and in their homes. Sessions may range from individual, to family or small group activities. The home visit and family counseling part of treatment helps empower the child's village with the necessary tools and resources to be successful in school and in life.
We partner with over 20 schools in Baltimore City, PG County and other parts of Maryland.
The Dream Academy provides clinical interventions necessary to decrease problematic behavior exhibited primarily in the educational settings. School-based services emphasizes collaboration with teachers and other educational support staff to ensure appropriate interventions and the most effective treatment to address behaviors associated with Attention-Deficit/Hyperactivity Disorder (ADHD), Disruptive Mood Dysregulation Disorder, Depression, Oppositional Defiant Disorder (ODD), Conduct Disorder, learning disabilities, trauma and other stress or related mental health disorders.

Coming Soon: The Dream Academy Play
Students learn best when they are engaged. In collaboration with ShouldCouldDream (http://shouldcoulddream.com), AWL created a dynamic, multi-media play that uses live musical performances, dramatic scenes and videos to emphasize key messages about mental health. This engaging production teaches students about making good choices, the value of therapy and the impact their choices have on their future.
To book or inquire more, please click the button below. Performances are no cost to the schools.
Get Assistance
Contact us today to learn how we can assist you. STATISTICALLY
African Americans and Hispanic Americans each use mental health services at about one-half the rate of Caucasian Americans and Asian Americans at about one-third the rate.
AWL is a community-centered, outpatient mental health treatment organization that provides the highest level of comprehensive care to those in need throughout Maryland's schools and communities.
OUR PARTNERS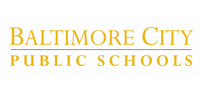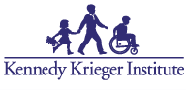 Baltimore City (HEADQUARTERS)
107 E. 25th Street
Baltimore, MD 21218
(410) 558-0019
Prince George's County
1300 Mercantile Ln.
Ste. 143
Largo, MD 20774
(410) 558-0019 x.155
New location
Coming soon!